B&B
Nestled on the hills of San Giorgio di Valpolicella is Porta della Torre, a unique Bed & Breakfast for unforgettable sojourns.
We have two master bedrooms furnished in a modern country style, combining pieces of furniture that have been in our family for generations with more contemporary items. The result is a cosy, airy room, that we hope will make you feel at home.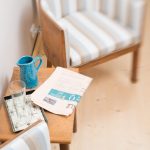 The "Alla Corte" room
Overlooking the charming little courtyard
80-120€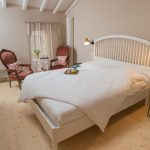 The "Della Valle" room
With a spectacular view over the surrounding valley, and in the distance, the town of Verona
80-120€
Semplicità e comodità, per le tue vacanze
Camera matrimoniale
Ogni camera è servita dal proprio bagno
Un ambiente arredato con stile
Design
The house has a Finnish sauna, with a relaxation area heated by a small, cast iron stove. We recommend an aufguss with essential oils and after your sauna, a warm herbal tea.
"We take pride in creating a friendly, relaxed environment"
Relax, la nostra parola chiave
Dopo una lunga camminata o alla fine di un'intensa giornata di lavoro concediti un rilassante ristoro.
Breakfast is served in a kitchen that still preserves all its timeless charm and features, including the spectacular barrel vault ceiling. Breakfast includes coffee, tea, milk, fruit juices, bread, butter and jam. Croissants, eggs, cold cuts and cheese are available on request.
Kitchen, courtyard and living room
Wood, stone and iron are the elements that we chose to highlight when we refurbished our ancient home. Breakfast, Italian or continental, is served in the old kitchen, with its stunning arc-shaped ceiling, heated in wintertime by the ancient stove. The peaceful living room and the old courtyard are the perfect places to sit down and enjoy a cup of strong Italian coffee or a glass of delightful wine.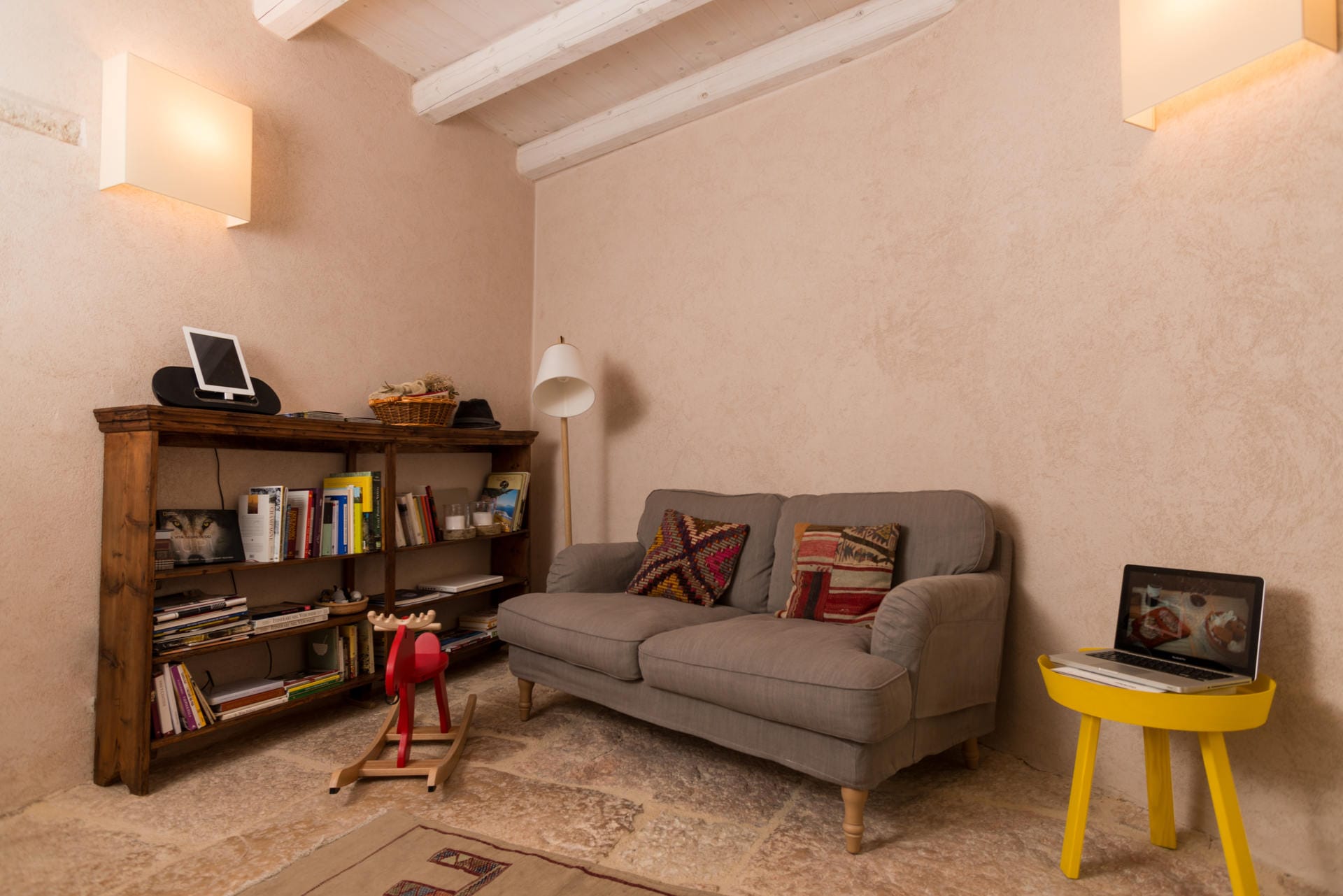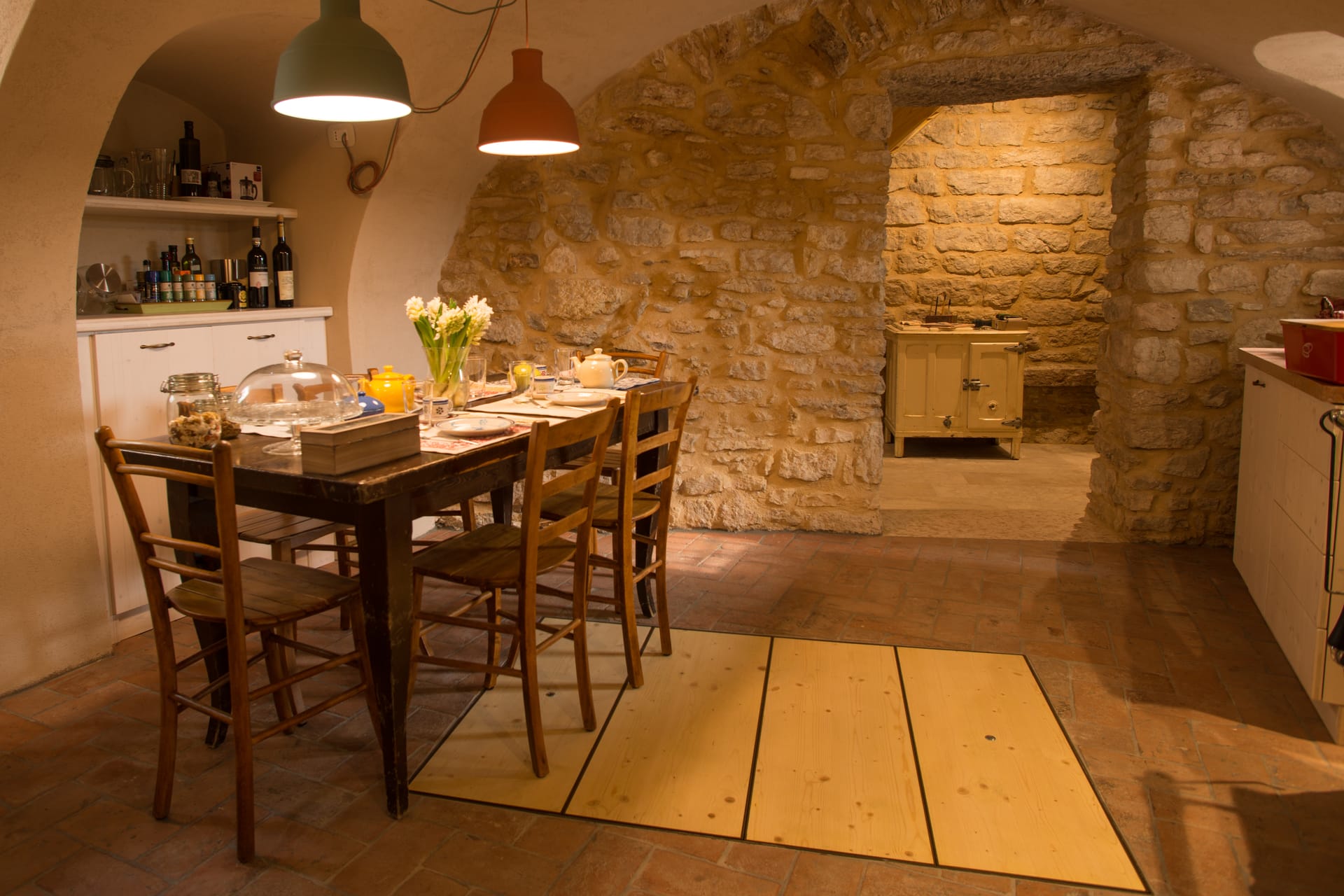 San Giorgio di Valpolicella is a small town located between Verona and Lake Garda. It is included in the official list of Italy's most beautiful hamlets and the Pieve, its local parish church, is considered to be one of the most important examples of Romanesque architecture in the region. From the main square of the town you can enjoy a magnificent view of Lake Garda, which is only a dozen kilometres away. The Lessinia hills are within walking distance, and offer some spectacular sights.
Verona is roughly 15 km away.
Every season has something to offer. Comfort is important, and even a few days off can help us rest and replenish our strength and energy.
"The time will come when, with elation you will greet yourself arriving at your own door, in your own mirror and each will smile at the other's welcome, and say, sit here. Eat. You will love again the stranger who was your self. Give wine. Give bread. Give back your heart to itself, to the stranger who has loved you all your life, whom you ignored for another, who knows you by heart. Take down the love letters from the bookshelf, the photographs, the desperate notes, peel your own image from the mirror. Sit. Feast on your life." 
Love after love, Derek Walcott